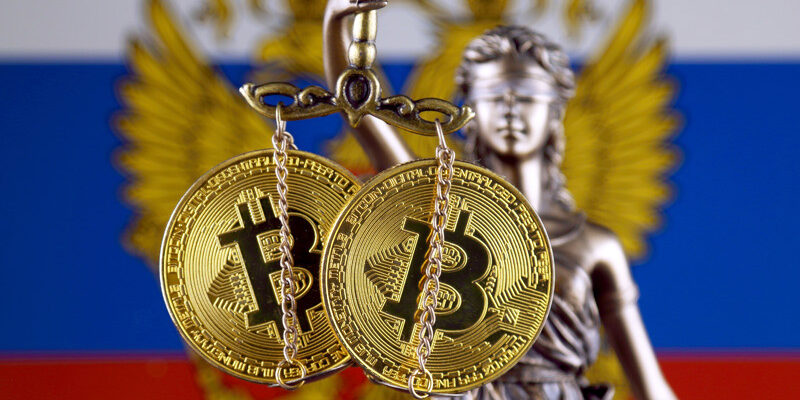 Russia's central bank (Centrobank) is reportedly seeking to ban residents of the country from buying bitcoin and other cryptocurrencies. The central bank is said to be worried about the potential risks to the country's financial stability that "the growing number of cryptocurrency transactions" could present.
The Russian central bank's approach contrasts with the comments of the chairman of the US Federal Reserve, who made it clear that cryptocurrencies do not pose a risk to the financial system at the conference following the Fed meeting.
Centrobank is reportedly currently "in talks with market players and experts over a possible ban." If approved, it may ban new crypto purchases in Russia, but will not have retroactive effect on digital assets purchased in the past. The Russian central bank is said to be moving towards a "complete rejection" of all cryptocurrencies.
A counterproductive approach according to some
The blanket ban would be "completely unnecessary," according to Sergey Mendeleev, СЕО of a cryptocurrency-focused financial services startup, InDeFi SmartBank, and would also hamper law enforcement in their crypto-related investigations.
"Cryptocurrencies were specifically designed to work even with a complete ban. For example, China banned them, so what? Are the Chinese using less crypto? Of course not. It's just that everyone will become more careful and go underground, "Mendeleev said.
He added that while Russian law enforcement currently has at least some means to investigate cryptocurrency-related crimes through exchanges, they will ultimately have nowhere to go with their demands if Centrobank enforces. such a ban.
"Banning cryptocurrency ownership generally sounds ridiculous. People still don't understand that I might just be having a rhyme in my head, and that this word order could be worth tens of millions of dollars – and no one else is. will never know anything, "Mendeleev added, hinting at the nature of cryptographic private keys.
In addition to being "completely unnecessary", a possible ban on cryptocurrencies will not change anything, he said. "But they'll have to forget about the taxes. They banned casinos – and what for? It all went online and underground, just tens of thousands of people in the midst of the crisis were left out of work while the state also lost his income, "concluded Mendeleev.
The crypto industry is growing
Indeed, as RosBusinessConsulting reported in late November, Centrobank estimates that the Russians currently conduct around $ 5 billion in crypto transactions per year.
In addition, the bank also noted that Russian users are among the most active crypto traders in the world. Namely, Russia is said to be one of the top countries in terms of how often its residents visit crypto exchanges.
In September, Centrobank also announced plans to expand the list of restricted uses of crypto (such as payments) and introduce new administrative and criminal responsibilities for the corresponding violations.
Confiscation of cryptos is also on the agenda
Last week, it was also revealed that the Russian Attorney General's Office is actively working on a series of new criminal law amendments that would allow law enforcement to legally confiscate illegally obtained bitcoins and other cryptocurrencies. .
More so, similar discussions have been going on in Russia since at least 2019, according to Nikita Soshnikov, director of the regulated cryptocurrency exchange Alfacash and former head of Deloitte CIS.
"Currently, no legal framework for confiscation – and, most importantly, the subsequent sale of confiscated property in the form of cryptocurrency – exists in Russia. But that has not stopped law enforcement from seizing such property." , Soshnikov said.