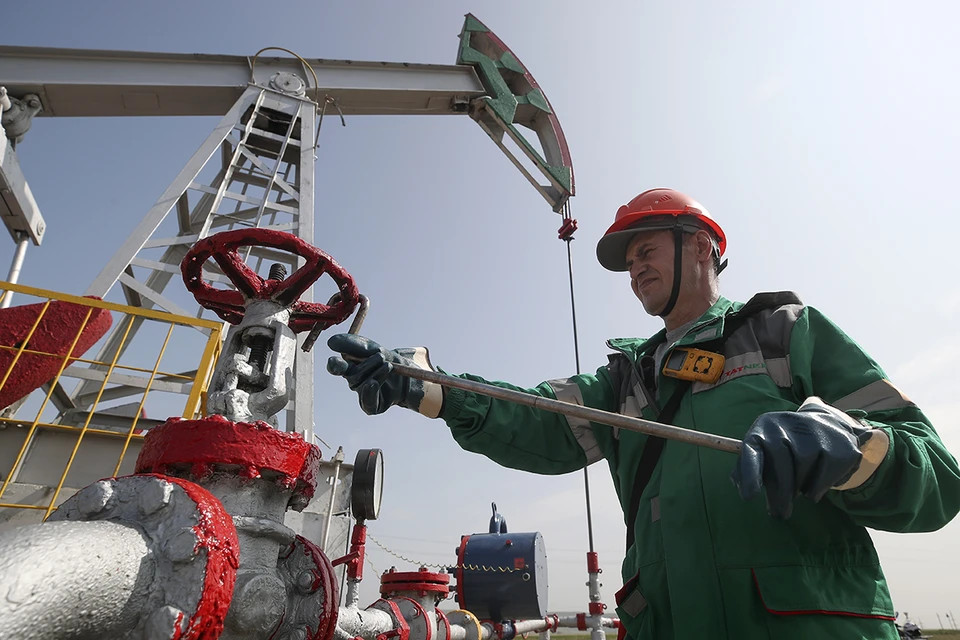 At the end of October, the government approved the country's low-carbon development strategy until 2050. And Vladimir Putin announced that by 2060 (and maybe earlier) Russia will achieve carbon neutrality. All these clever terms, which until recently seemed to be the entertainment of "rich Europe", are slowly becoming a part of the life of a Russian. Doubt? Read stories about how, due to carbon taxes on traditional energy resources, which Europe is about to introduce, prices for all types of energy are doomed to rise. This is not about "them", this is about us – if you follow the same course. In other words, our country is unlikely to succeed in remaining out of the trend towards the fight against carbon dioxide emissions. And now let's try to figure out what kind of changes await us and what will happen to an ordinary Russian.
1.What is carbon neutrality?
– It involves reducing to zero carbon dioxide emissions, which are formed in the course of the work of enterprises and the life of society. Or offsetting these emissions through technologies or bio-crops that can absorb this carbon dioxide, explains project manager + 1City, interactive assistant for sustainable lifestyles (ecological portal-navigator) Maxim Golovanov. – Russia is currently in fourth place in terms of CO2 emissions. But due to the huge territory of Siberian forests, it can be said that these emissions are partially neutralized.
How to deal with emissions? There are not so few paths. First, the development of renewable energy sources. It's not just solar panels with wind turbines. But also: hydro and tidal power plants, geothermal power plants, nuclear power plants, hydrogen (for hydrogen energy in Russia, a separate program has already been adopted – since the Soviet times have already been developed). Secondly, technologies for capturing carbon dioxide. And another way is open for Russia – to put things in order in their forests and at least count them. According to estimates from a recent report by the Boston Consulting Group, data on 84.4% of Russian forests are unreliable, and, according to foreign experts, in fact, they absorb much more greenhouse gases than expected. And in general, the real value of Russian "green wealth" exceeds the value of our oil reserves – if you start to deal with them as reverently as with oil.
REFERENCE "KP"
How are we going to reduce greenhouse gas emissions
By 2050, according to the adopted low-carbon strategy, emissions will decrease by 60% from the level of 2019 and by 80% from the level of 1990. If all goes according to plan, Russia should achieve carbon neutrality by 2060.
This will require investments of about 1% of GDP in 2022-2030 and up to 1.5-2% of GDP in 2031-2050
The government promises to support:
low and carbon-free technologies,
use of secondary energy resources,
measures to preserve and increase the absorptive capacity of forests and other ecosystems,
technologies for capturing, using and utilizing greenhouse gases.
In this regard, it is planned to change tax, customs and budgetary policies (what exactly we are talking about is still unknown).
More detailed plans should be developed within six months.
2. Why do we need it?
Experts share economic and environmental reasons. We are predicted to face the economic consequences earlier.
– More and more countries are introducing a carbon tax, which means that Russian exports will greatly increase in price, – says Maxim Golovanov… – The EU will introduce carbon regulation by 2026, under which exporting oil products and gas to Europe may become economically unprofitable for Russia. There are similar plans in China as well.
Climate change, which the world has zealously begun to try to stop, also affects Russia not least. The fastest warms in the Arctic zone, and this is a significant part of our territory. This has its advantages for us – for example, areas for wheat sowing are expanding. But there are also serious disadvantages – in particular, the melting of the permafrost, which threatens the safety of everything built on this permafrost, from houses to gas pipelines.
– The planet can pass the threshold of average temperature and warm up by 2 – 2.5 by 2050. The latest forecasts of scientists here are extremely not optimistic. This means melting glaciers, changing warm currents, primarily the Gulf Stream, flooding in low-lying areas, increased droughts and fires, – says Golovanov… – This is not an abrupt transition as in the film "The Day After Tomorrow", but every year there will be more and more natural disasters, which means that massive immigration to more climatically stable regions will begin.
Here, too, unexpected problems may await us – in connection with the large sparsely populated or, simply put, abandoned territories.
3. What will we get from this and what to prepare for?
– Actually, tomorrow nothing will change for ordinary Russians, changes will take place gradually. Our descendants can get an improved ecological situation and a cleaner planet. But you will have to pay for this throughout this entire journey, – believes Head of the Department of Competition Law of the Russian Academy of National Economy (RANEPA) Andrey Tenishev… – Business, of course, will bear the costs associated with decarbonization, and all this will ultimately be shifted into the price of the product. Will the price of energy resources rise? Rather, yes, but everything will depend on how quickly we and the whole world will be able to create new "green" energy capacities and meet demand with the help of them. While this is more and more talk – there is no massive construction of new hydroelectric power plants.