April 23, 2012 at 17:52
Evgeny Lebedev: Leveson's legacy must be to keep our press free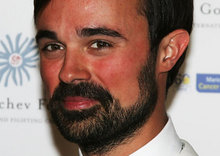 Last week I was in Ethiopia, where I saw how a free press can be intimidated by a state that is willing to use the law to stop journalists holding the powerful to account.
It is a country that, according to the Committee to Protect Journalists, is among the worst abusers of media rights in Africa and I was there to meet editors and journalists ahead of next Thursday's World Press Freedom Day.
They told me how the country's 2009 anti-terrorism law is being manipulated to attack those who write about banned opposition groups. Two journalists were recently sentenced to 14 years in jail under this piece of legislation. Another, blogger Eskinder Nega, is on trial after speculating whether Ethiopia could have its own "Arab Spring" moment. He potentially faces the death penalty.
It was a reminder of how readily media can be shackled by the state — a situation I knew only too well from growing up in the Soviet Union.
In Britain we are fortunate that freedom of the press has long been buttressed by the rule of law. The betrayal of that trust is partly why the testimony emerging from the Leveson Inquiry has so angered me.
It appears that there was persistent criminal activity undertaken over a number of years by employees of News International. Furthermore, when the scale of the scandal began to be exposed, certain individuals seem to have sanctioned an arrogant policy of threats, surveillance, non-cooperation and cover-up.
This is exactly the sort of conduct I might expect from a dictatorial state, or perhaps from a criminal organisation in my own country, Russia. If proved, those responsible must be properly punished.
Yet amid our revulsion at such behaviour, we shouldn't forget that these attempts to hide the truth failed not due to the work of the police or government but because of their exposure by the British media itself.
I am very proud that the newspapers I own played a part in bringing this scandal to light. Alongside the Guardian, the Independent was at the forefront in exposing the affair. That is why the result of Leveson must not be new restrictions on the very type of investigative journalism whose work resulted in the inquiry being held.
Britain already has numerous laws that not only hamper such journalistic work but add to its expense. Our libel laws are among the most repressive in the world. Further legislation, particularly the removal of a public interest defence or the introduction of a privacy law, would be disastrous.
The Times, Guardian and Independent lost more than £100 million between them last year. The moment may come when individual proprietors and charitable trusts are no longer prepared to put their hands in their pockets to support them. The phone hacking scandal must not make us lose sight of what we have of value.
A free and unbowed press is a precious and fragile privilege. Journalists have a requirement to behave responsibly — but those in positions of power also have a duty to ensure the law continues to offer the protection required.
Evgeny Lebedev is chairman of Evening Standard Ltd and Independent Print Ltd and is speaking at the Leveson Inquiry today.